Great Concept!

What a great concept! I think it's a clever idea to reuse my old laundry detergent jug. Thank you!

Anna G.

Amazing!

I can't believe I've been paying for water I already have at home. These little pouches are amazing!

Janet D.

Love The Smell!

I'm in love with the Lightly Scented fragrance. It has such a wonderful scent and leaves my clothes smelling fresh.

Stephanie C.
Cleaning Power for a Greener Planet
EZ Pur Eco Concentrated Laundry Detergent was awarded Best Non-Food Item at the Canadian Federation of Independent Grocers' Top 10 in Grocery Awards! The event took place in Toronto in October 2022, celebrating the latest innovations in the industry.

Luc Jalbert, the co-founder and inventor of EZ Pur Eco and a key figure at Prelam Enterprises Ltd. / Ecolocare Inc., was personally present at both events to accept these distinguished awards on behalf of the company.

EZ Pur Eco Concentrated Laundry Detergent received the prestigious Best New Product award in the Household Products category at the 30th Annual Canadian Grand Prix New Product Awards Gala, organized by the Retail Council of Canada.
Lighten Your Load with EZ Pur Eco!
Laundry day just got a whole lot easier with EZ Pur Eco! Our highly concentrated formula, conveniently packaged in compact pouches, packs a powerful punch when mixed with water to create up to 65 loads of liquid laundry detergent.
Say goodbye to heavy jugs and hello to an effortless laundry routine. Our low sudsing formula is gentle on clothes and tough on stains, leaving your garments feeling fresh and clean without any harmful chemicals or additives. With EZ Pur Eco, you'll experience a whole new level of clean laundry that's easy to use, easy to carry, and easy to love.
ADD WATER

Add 1.8 L (61 fl. oz.) of hot water to empty laundry detergent jug.

ADD CONCENTRATE

Pour entire EZ Pur Eco Refill pouch contents into jug of water.

SHAKE WELL

Shake well and let stand 30 minutes before use for best results.
Just Add Water!
Say goodbye to overpaying for water in your laundry detergent! Our lightweight and compact pouches are designed to be mixed with water in your own detergent jug, making them easy to use and store. Each pouch contains the perfect amount of ultra-concentrated ingredients to create 65 loads of liquid laundry detergent, saving you money and reducing plastic waste. With EZ Pur Eco, you can enjoy powerful cleaning performance without the added cost of unnecessary water.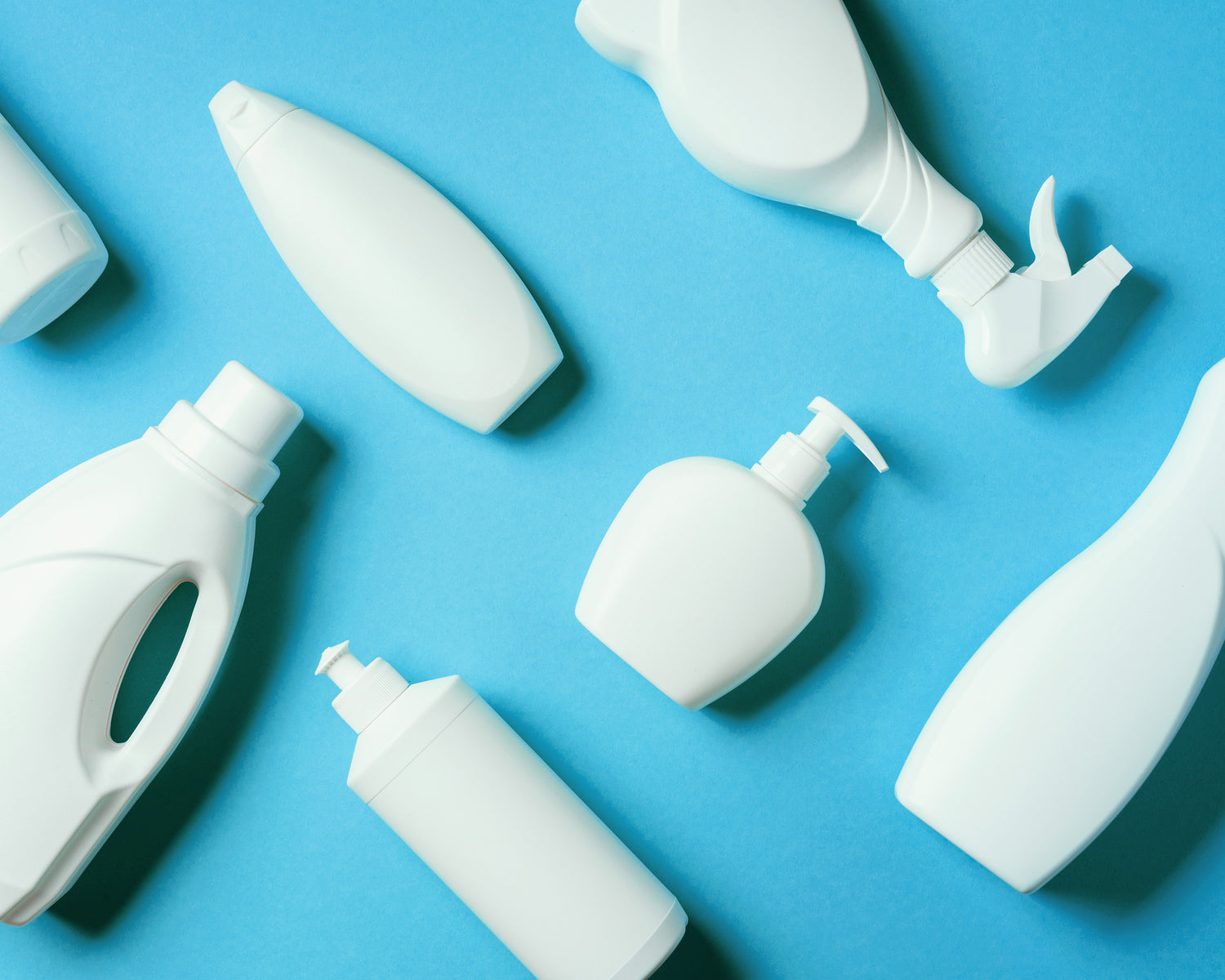 Less Plastic Waste
EZ Pur Eco is the smarter choice to reduce plastic waste because our highly concentrated formula eliminates the need for bulky plastic jugs. Our compact and lightweight pouches can be mixed with water using an existing detergent jug, which means no more throwing away plastic jugs after every use. With our reusable and refillable jugs, you can significantly reduce your household's plastic waste while still enjoying clean and fresh laundry. Plus, our eco-friendly ingredients are kind to the planet, making EZ Pur Eco the perfect choice for the environmentally conscious consumer.
Tough on Dirt
EZ Pur Eco Concentrated Laundry Detergent is not only highly effective in removing tough stains, but it also provides a safer and gentler option for your laundry. Our unscented formula contains no harsh chemicals, perfumes, or dyes that can irritate sensitive skin or harm the environment. It is plant and mineral-based, and free from phosphates, bleach, and optical brighteners. With EZ Pur Eco, you can trust that your clothes will come out clean and fresh while making a positive impact on the environment.
We offer fast, free shipping in Canada and the USA using Canada Post and USPS Standard Mail for most deliveries. On occasion, we may use other carriers to expedite parcels. Some restrictions apply.

We offer a 30-day money-back guarantee. If you do not like the product, for whatever reason, you can return it within 30 days. Some restrictions apply. Please refer to our refund policy for further details.

Our store uses an SSL (Secure Socket Layer) certificate to ensure the checkout process is secure, information is encrypted, and the internet connection is safe.